What's On
The Tigers Leagues Club is a great all-purpose entertainment venue.
We aim to offer our members a relaxed environment where they can enjoy a variety of entertainment: comedians, solo artists, duos and bands. We are a great supporter of local talent and also like to attract talent from further afield to keep our members entertained. If you are a talented artist and would like to perform at our Club, please feel free to contact us.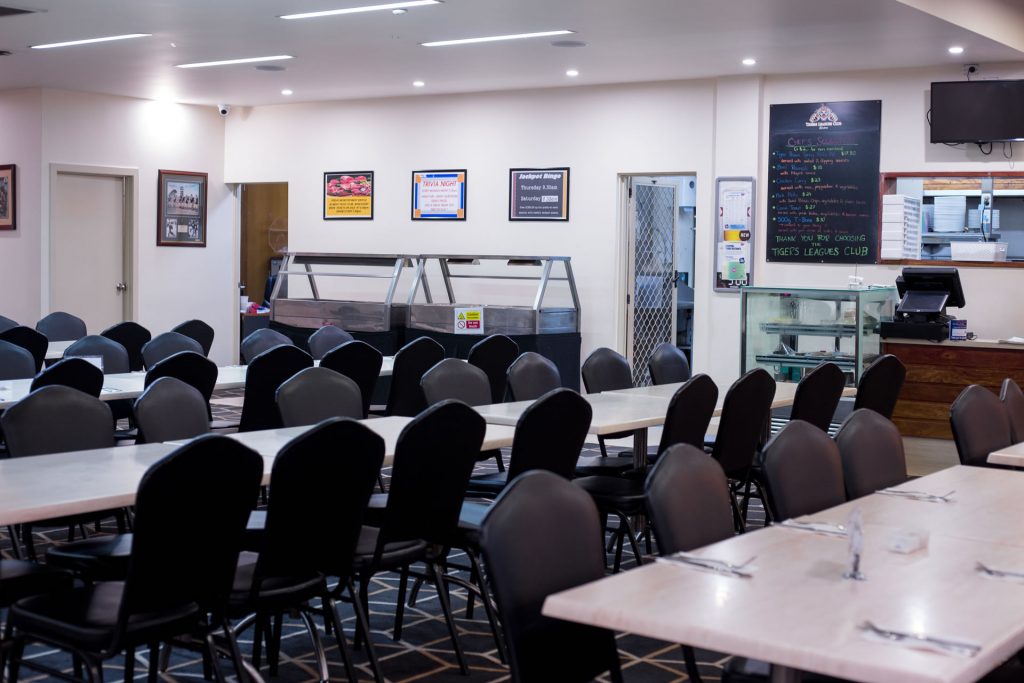 Test your general knowledge as we team up to win on Monday Trivia Night. The club offers a great variety of questions on all subjects to provide a fun and interesting evening including great cash, prizes and a weekly jackpot to be won!
Get along to the Tigers Leagues Club every Wednesday night for Tigers Texas Hold 'em Poker. It's FREE to play with great weekly prizes including a guaranteed prize pool of $500.00 every week. Register from 6.00pm for a 7.00pm start.
You can go home with cash in your pocket on Thursdays and Saturdays when you get into CASH JACKPOT BINGO. There is over $500 up for grabs at each session plus a rolling weekly jackpot game.
Functions
We are more than happy to cater for your event and welcome group bookings. We have a small function area at the front of the Club that can seat approx. 35 people – perfect for birthdays, Christmas parties and large meetings. Please contact us today to find out how we can assist you with your function.
Note that hire of this space is FREE to members.
Weekly Events
1pm & 7pm: Lucky Loyalty Draw
7pm: Trivia
1pm & 7pm:Lucky Loyalty Draw
7pm: Twilight Tuesday Bingo
1pm & 7pm: Lucky Loyalty Draw
7pm: Texas Hold 'em Poker
9.30am: Bingo
1pm & 7pm: Lucky Loyalty Draw
1pm: Lucky Loyalty Draw
6.30pm: Members Draw
7.30pm: Raffle
8.30pm: Members Draw
9.30am: Bingo
1pm: Loyalty Draw
7pm: Members Draw
1pm & 2pm: Members Draw
1pm: RSL Meat Raffles
3pm: Texas Hold 'em Poker